How To Make A Totally Excellent Web Clip: Making Stuff With Ozzie Wrong
MAKING STUFF WITH OZZIE WRONG
Presented by Volcom
Welcome to Making Stuff with me… Ozzie Wrong. I've been doing this column for about a year in Surfing World Magazine and I have to admit it doesn't provide much information on how to actually make stuff. So if you're the kind of person who loves hating things on the internet you'll find plenty of fuel to throw on your negativity inferno right here. However, if you're the kind of person who wakes up in the morning looking forward to the new day, who feels inspired by other human beings doing stuff rather than a pressing need to destroy them, who embraces the ridiculous for no other reason than having fun… then maybe there'll be something in these posts you might enjoy. Anyway I'll be dropping a new Making Stuff... on CW every month and this is the first one it's called…
How To Make A Totally Excellent Web Clip
As we all know web clips are the new yo-yos. They're the new Rubik's Cube. They're the new Reebok Pumps, Sony Walkman and hyper-colour t-shirt all rolled into one. If web clips were dolls they'd be Cabbage Patch kids. If they were a TV show they'd be Family Ties. Basically, web clips are the new fad everybody wants to be a part of. And thanks to that electronic metal rectangle that sends all our personal information and nude photos to the Government Men, we are now all capable of shooting, editing and uploading our web clips to a magical virtual world that wouldn't exist without electricity. But how do you make your web clip stand out when millions of the things appear online every single day? Allow me to educate you on this and other matters of great importance.
Step 1: The hardest thing about making a web clip is finding someone to film you surf. I suggest you give Robbie Warden a call on the Google. He's a mad frother with a red beard who's pretty much up for anything.
Step 2: Once you've got your footage in the bag it's time to get editing. Important note: Surfing all by its lonesome cut to music = extreme boring lameness. Go on a .gif pinching frenzy, steal some animation, ride a 4'11" shaped by Andrew Doheney and add a little personality to your web clip.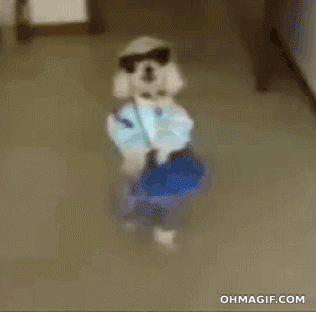 Step 3: Music is important. Not just for web clips but also for life. Can you imagine a life without music? Going to see a band would totally suck because you'd be paying to watch people stand around. Thankfully music exists and it's well documented I've been on a fanatical Dead Moon campaign for about two years now. Cut any web clip to Dead Moon and you've already made something better than 99% of everything on the internet.
Step 4: Eating a sandwich is really good thing to do while editing. I made myself a chicken, cheese and avocado sandwich while making this clip and it was delicious. If you want to eat a salad sandwich or a corned beef sandwich by all means suit yourself. Alternatives to sandwiches can include a wrap, a burrito or a focaccia, although the focaccia fad did kind of burn out in the 90s.
Step 5: Once your totally excellent web clip is finished you have to upload it to the imaginary world I was talking about earlier aka: the Internet world. While you're there you should watch some Adam Green and Mason Ho web clips. They are the web clip masters.
blog comments powered by

Disqus
Features
Almost the day of dreams. Almost.
Well, almost all. But definitely a solid weekend ahead.
Maybe you don't know Luke Saranah. You will now.
Recent
The Story Behind Tom Curren's Offbeat New Search Vid